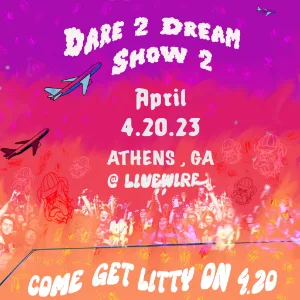 Dare 2 Dream Show 2: 420 | 7PM Doors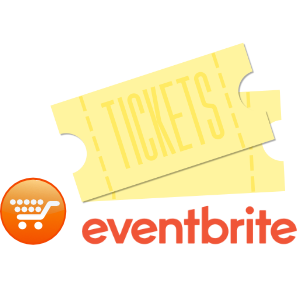 UNDER 18 WITH PARENT OR LEGAL GUARDIAN
Live Wire Athens
Sajaad & Co return to Live Wire Athens for a special 420 night. Performances by Jordan Danielle Harris, Nick Capri, UntilNextTime, and more. 
@d2dshow
Sajaad
Social Media & Music https://linktr.ee/sajaadSajaad is an upcoming artist from the Bay Area, CA who is currently making a name for himself in Athens, Ga. Experiencing diverse cultures and sounds growing up has helped mold his versatile style. Mostly a mash between hip hop and r&b. Life for Sajaad is a constant expression of emotions in which he uses music as one of his outlets to convey his life, thoughts and feelings with the world.
Jordan Harris
Social Media & Music https://jordandanielleharris.com/Jordan Danielle Harris introduces a breath of fresh and youthful energy with a genre-defying sound. Based in Atlanta, Jordan Danielle Harris's highly anticipated music is set to be the soundtrack for an audience seeking rhythmic sounds to complement a carefree lifestyle. With influences of Pop, R&B, and Dance, Harris offers a versatile yet cohesive repertoire of listeners to drift away in melodic sounds and noteworthy vocals.
Nick Capri
Social Media & Music https://linktr.ee/nickcapri Nick Capri, 26 Greensboro, GaThe indie artist first came on the scene with his most popular single Tiffany in late 2021 and has since released more songs under an array of genres including, Lofi-Hiphop, Country, and RnB.
UntilNextTime
Social Media & Music https://linktr.ee/Taylor & Tyler are two identical twins from Athens Ga, they spent majority of their lives around music and now are pursuing their careers in music. The group is still upcoming and they solidify themselves around Pop and mainly Rnb. They are currently independent and have been singing since the age of four they introduce themselves as "Until Next Time"
When and where
Location
Live Wire Athens 227 West Dougherty st. Athens, GA 30601