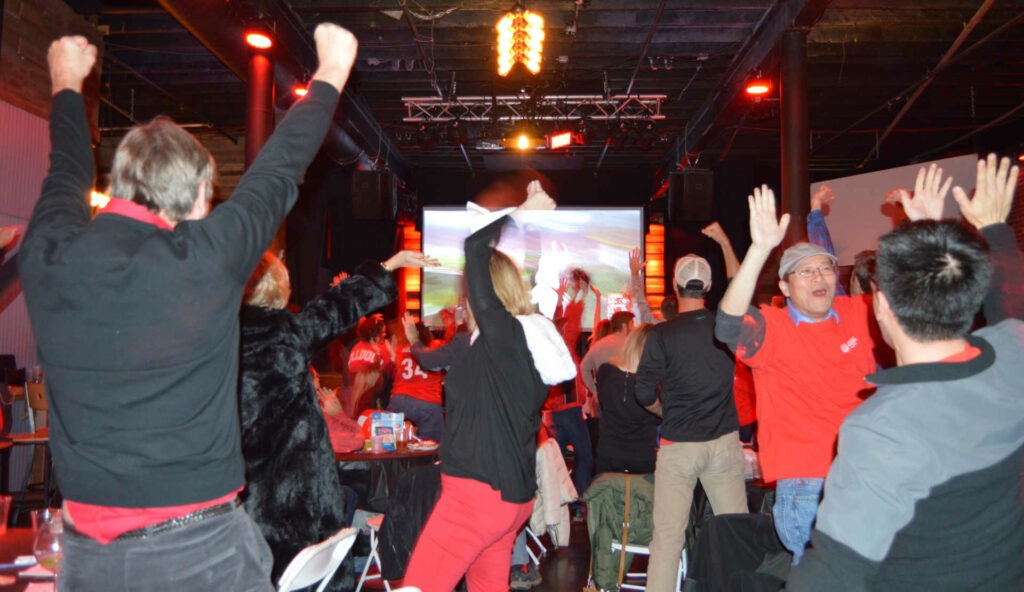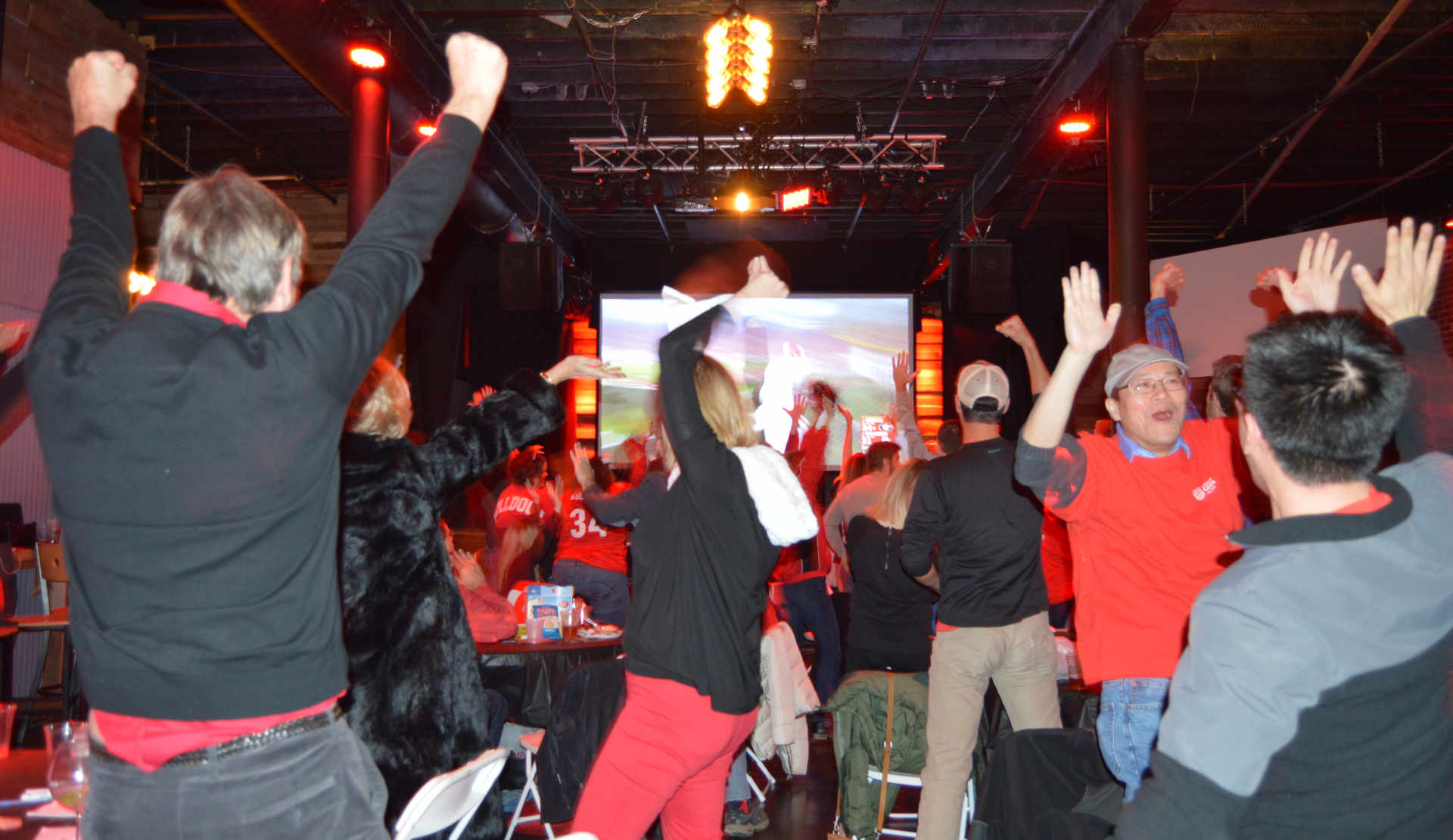 TAILGATE LIKE A V.I.P.
Tailgating at Live Wire is a Next Level experience! Combining a great downtown location, massive video, and indoor/outdoor spaces will create a winning environment for your team. If you want to pre-game, watch live, or celebrate victory, Live Wire Athens is the ideal venue to host your private tailgate (even if you're the away squad).
Pre-Game Tailgating – Start The Night Before!
Live Game Viewing – Feel Like You're At The Game!
Victory Parties
Full Bar
Catering Worthy – Bring Best Food In Town!
State of the Art Audio, Video, and Staging – Book A Band/DJ!
Family Friendly Environment
Cornhole too!
Be sure to check out our Event Calendar for events or availability.
As sports fans, we will always have the game on! If Live Wire is not rented for a private party, it is our pleasure to be open to the public for a family friendly game viewing. On occasion, we will feature live entertainment either before or after the game.
GO DAWGS!